Live in Arizona or Texas? You're fully covered!
Daivergent Vocational Rehabilitation offers group and 1:1 career exploration, job skills training, and placement services at no charge to enrolled families.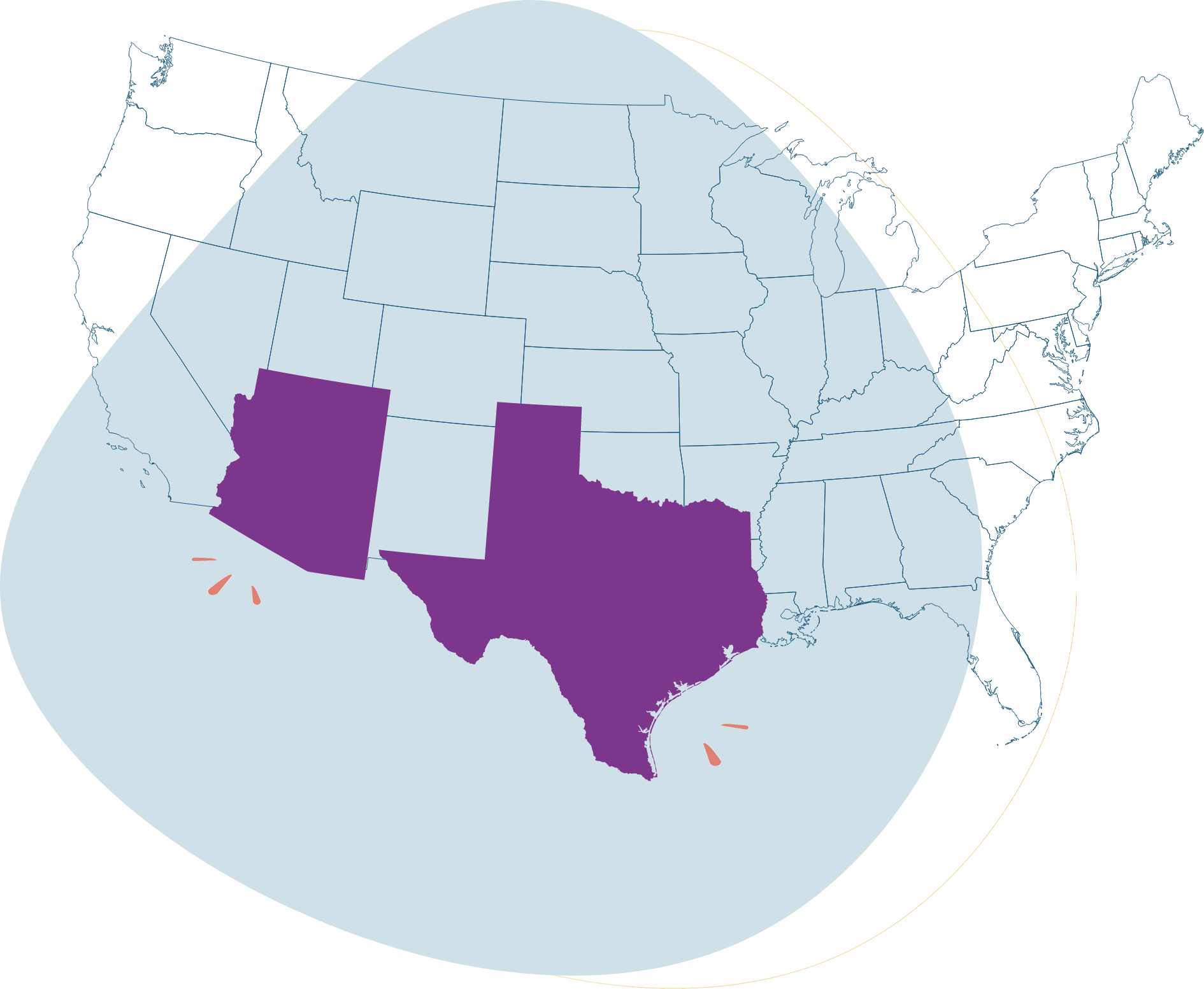 Vocational Rehabilitation (VR)
Get back to work with Daivergent job readiness training, available through your state's VR program.
Ready to work? Need help finding and holding onto a job? Daivergent is now a service provider available through the Vocational Rehabilitation programs in Arizona and Texas. Daivergent can help with social skills development, job placement, job training, and much more.
With our online learning platform and dedicated pool of highly trained instructors, we provide adults living with physical or cognitive disability with the skills, tools, and support that they need to enter the workforce and maintain employment.
Am I eligible?
Take our quick survey to see if Daivergent Vocational Rehabilitation is the right choice for you or your family.
Our instructors ensure positive outcomes by staying with you, every step of the way.
With backgrounds in special education, occupational therapy, and counseling, Daivergent's instructors work with you to develop a realistic learning plan suited to your skill level. Achieve your employment goals with hundreds of instructor-led courses designed to let you practice real-life skills for working effectively, living independently, and making lasting social connections.
Whether you're reentering the workforce or exploring job options for the first time, Daivergent Vocational Rehabilitation delivers personalized, one-on-one instruction and a host of built-in program features.
Insurance Support

We help you apply for VR and file paperwork to continue receiving program benefits.

Regular Sessions

Hands-on, practical learning delivered via live video sessions keeps you on track.

Individualization

Personalized training programs set realistic, achievable employment goals.

24/7 Course Library

Our ever-expanding course catalog helps you acquire new skills for work and life.

Social Connections

Discover daily online social groups and a job club, moderated by our trained facilitators.

Job Listings

Access our database for available job opportunities that match your interests and skills.
Testimonials
See how Daivergent has helped families across the United States.
Getting a set time slot on a weekly basis and making that routine is super important.

— Doug M.

Parent of a neurodiverse adult
Item 1 of 5
Request Daivergent as your VR service provider today!
If you're already working with a VR counselor, click below to request Daivergent as your Vocational Rehabilitation service provider.